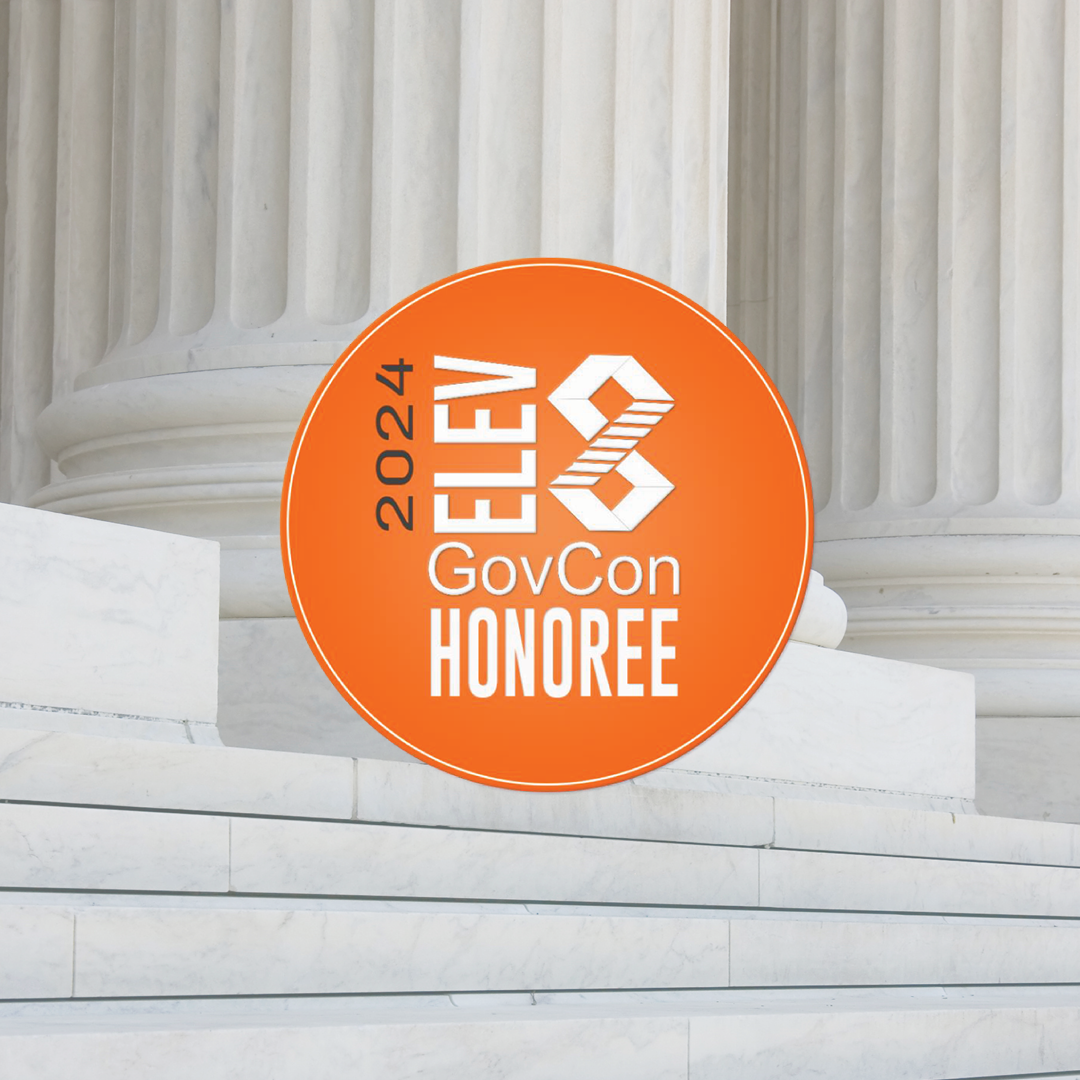 OrangeSlices AI named Artemis ARC a 2024 Elev8 GovCon Honoree for its outstanding work as a federal government contractor. The drivers of an Elev8 Govcon Honoree are eight defining characteristics (e.g., driving industry engagement, embracing philanthropy), providing a significant competitive edge that includes higher levels of employee and customer engagement and loyalty.
Elev8 GovCon awardees represent companies that separate themselves from their competitors through their actions and the impact their organization and leaders have on employees as part of the larger GovCon community. They demonstrate meeting higher standards for culture, engagement and giving back. Organizations must bring efficient and effective solutions and a corporate culture that demonstrates excellence to attract potential partners and future clients.
"This recognition is for honorees who are models of 'doing it the right way,' and with our new start just two years ago, we couldn't be prouder of our efforts up to this point," said Aly Glick, Artemis ARC President.
"We want to excel in our business pursuits, but we can't do that without a strong, unified workforce, and we put a lot of effort into ensuring they have the opportunities to excel, grow and enhance their skills for a long-lasting professional impact. This recognition solidifies our path thus far and gives us added confidence to continue moving forward in the right direction!"
View the official announcement from OrangeSlices here.
About OrangeSlices AI
Developed by a team of government and industry contracting subject matter experts, the OrangeSlices AI data driven platform is a publicly available searchable listing of the top information technology and consulting services contractors doing business with the Federal government today. Driven by a robust and comprehensive set of authoritative and trusted data sources, the OS.ai tool is intended to help government and industry leaders find the right partner to help deliver on the important missions of the Federal government.
About Artemis
Artemis is a Service-Disabled, Veteran-Owned Small Business founded in 2021 and headquartered in Plano, Texas. Its team of creative strategists, health care experts, technologists and futurists are dedicated to challenging conventional methods to drive change and revolutionize experiences. Artemis blends traditional techniques with cutting-edge technology to address complex issues and inform stakeholders. Learn more about Artemis and its services at www.artemisarc.com.