Solutions
Health Care Staffing
and Recruitment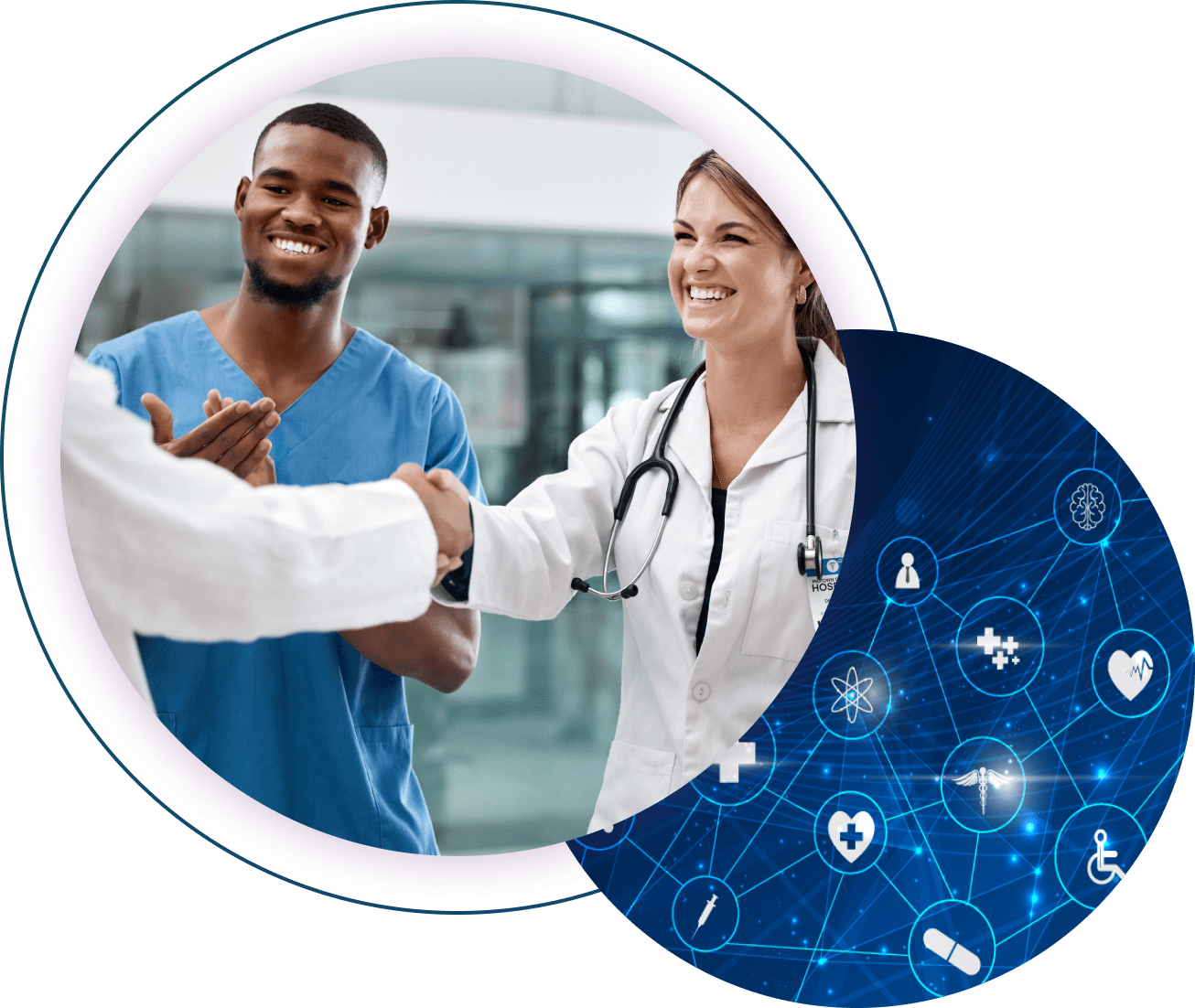 Making meaningful connections between clients and top talent.
We stand out by not only assisting federal organizations in recruiting employees and helping individuals find new positions but also by actively serving clients and communities through meaningful connections and program management. Our commitment is to foster unparalleled experiences for both employees and clients, regardless of their location, by leveraging our partnerships and embracing innovative technology to deliver superior workforce solutions.
Our services
Sourcing
Streamline your application review process by entrusting us with the task of screening and selecting candidates on your behalf, allowing you to save valuable time.
Marketing
We specialize in recruitment marketing strategies designed to attract top-tier job candidates and effectively promote your job openings where target candidates will see them, including job boards, social media and geotargeted advertising.
Candidate Networks
Equipped with an extensive network of reliable support vendors and a comprehensive database brimming with exceptional candidates, we possess the ability to swiftly fill positions with top talent.

Training
Our commitment to continuous training guarantees that your organization benefits from a workforce of skilled professionals who consistently deliver exceptional quality.

Planning and Analysis
Our comprehensive services encompass advanced predictive analytics to assess workplace requirements across crucial positions, sites of care and specific schedules or skillsets. We proactively plan for health care demands to maximize the likelihood of high position fill rates with top-tier candidates.

Strategy and Operations
We offer strategic and operational support to government leaders, empowering them to make informed decisions for their organizations.
Implementation
When it comes to large staffing teams, we provide support measures such as project management, change management, communication, training and other program initiatives to ensure successful transitions into new roles.
Evaluation
We offer comprehensive evaluation and monitoring of current needs, as well as the tracking and assessment of position filling status. We provide intuitive dashboards that display key metrics and a range of monitoring and evaluation services and tools to ensure continuous progress.